Design Challenges in Present Day Housing: Learnings from Tara Apartments
Sanjay Kumbhare and Sushama Dhepe
Tekton
Volume 7, Issue 1, March 2020
pp. 46 – 53
Sanjay Kumbhare has 21 years of teaching experience and also has a full- time practice experience of 9 years in India and abroad. He has completed many design projects professionally. His focus all through his career has been on design. He completed his masters in 2010 in Construction Management.
sanjaykumbhare@gmail.com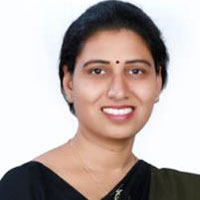 Sushama Dhepe is an architect and valuer and presently working as Associate professor at Bharati Vidyapeeth Deemed to be University, College of Architecture, Pune. She is presently pursuing her doctoral research from Rashtrasant Tukdoji Maharaj Nagpur University.
sushama.dhepe@gmail.com
ABSTRACT
This essay addresses social aspects of housing which are examined concerning a Master architect's work. Tara Apartments, designed by Charles Correa is one of the path-breaking designs that combine modern living with India's traditional social lifestyle. The housing project was actualized forty years ago and still its design functions admirably in the present-day scenario. This essay explores via graphical analysis the social aspects of housing in regards to Tara Apartment which are essential in current housing buildings. This essay also presents the observations of architectural housing and design challenges in the current situation. In conclusion, it prescribes how Tara apartments design is suitable in the present scenario provided modern day demand of living standards is met. This essay recommends design elements need to be focused on housing for social community, interactivity, security, and vantage.
Introduction
Architectural Design is unavoidably social. Today's high rise housing in urban areas is facing social issues in terms of interaction, loneliness, a healthy social environment, security, etc. Social issues presented in this essay are based on the observations of several projects in Pune on-site as well as from web sources such as developers' websites and three housing projects published in IIA journal December 2014 issue namely, Ujjas the Condoville, Kolkata, Fortune Township, Barasat, Kolkata, Panchavati, Agra, Uttar Pradesh. Against the backdrop of problems of urbanization, Tara apartments seem to be a more appropriate design solution for housing complexes.
Charles Correa looked back and incorporated various historical elements to continue the social aspects of Tara housing. This essay tries to identify the relevance of Tara in the present scenario. In this essay constraints of Tara in the changing time have been also put forth. What design elements and considerations need to be learned from Tara Apartment have been prescribed in this essay. This essay does not covey the imitation or reproduction of Tara Apartment but attempts to take in hand lessons from Tara Apartment focusing on social aspects of design.
Housing in the Current Scenario
Based on current housing studies conducted it has been observed that the apartments built nowadays have typical plans focused on the economy of services. The central core of staircases and lifts and other services and dwelling units are placed at all around the core. This results in dwelling units looking away from each other, which has been referred to as conventional apartments hereafter.
There is ample privacy for units in such type of designs. The design takes no consideration of directions for climate comfort. In conventional apartment buildings, the apartments are sold to anyone having funds to buy. Many strangers have become neighbors. Apartments are society's response to urbanization. Urban crimes increase with urbanization (Venkatesham, 2015). The family size has also reduced. There is an emergence of nuclear families as can also be seen from recent surveys. (Pradhan, 2011). People staying in such dwelling units have a feeling of loneliness. There are security issues also.
The new market-oriented conventional apartments have seemed to recognize this problem of people not getting together and not interactive. Many builders and architects are now coming up with plans with central open space. Research is going on as to the location of open space. But the privacy is given more weightage.
Many apartment complexes are coming up with large central open space. These spaces are acting as a garden. But not all the apartments or dwelling units can face this central open space. Dwelling units facing away from open space do not get any aesthetic or social benefit of the central open space. The open space is too large to cause any meaningful interaction characteristic of traditional Indian society. The open space is out of scale with the human being. The family size nowadays has become smaller. From large joint families, we have moved to nuclear families, in which the responsibilities on parents for social and moral wellbeing of younger ones have increased. Parents are mostly working leaving kids more exposed to outside social elements.
(contd…)
---