Shreyonti Chakraborty and Shivashish Bose
Tekton
Volume 4, Issue 1, March 2017
pp. 40 – 53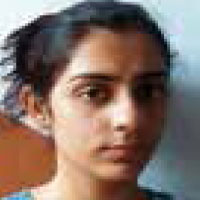 Shreyonti Chakraborty is final year student of Architecture at Jadavpur University. Her research interest includes exploring techniques of adaptive reuse of old buildings and design development of replicable housing prototypes for a variety of user groups. She has won several awards and prizes in student competitions in India.
Dr. Shivashish Bose is Professor in the Department of Architecture at Jadavpur University in Kolkata, India. His teaching and research is focused on architecture, housing planning, urban design, architectural and urban conservation and environmental planning. He has authored several papers in international and national journals and has chapter publications in international books. He also practices architecture and conservation in Kolkata.
ABSTRACT
For many decades, the government in Kolkata has taken up slum rehabilitation programmes that either deals with provision of common services in existing slums or relocation of slum-dwellers in multi-storey buildings off-site. However, the rehabilitation programme has not been found fully successful. Many families illegally sold their new accommodations and settled again in a slum area. Many are unhappy for being located away from their work place and face difficulty of movement and maintenance in a multi-storey block. In this study, the authors explore the possibility of redevelopment of slums in-situ that better responds to the needs and desires of the slum dwellers as well as change the image of settlements of urban poor in line with a better urban image of a city in India in 21st century.
KEY WORDS:
Kolkata, Slums, In-situ Slum Redevelopment
---