Dr. Jyoti Pandey Sharma
Tekton
Volume 1, Issue 1, September 2014
pp. 14 – 30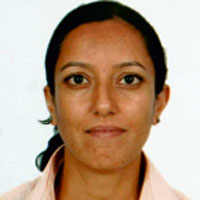 Dr. Jyoti Pandey Sharma is a Professor in Architecture at Deenbandhu Chhotu Ram University of Science and Technology, Murthal (Haryana), India. She received her PhD in Architecture from De Montfort University, Leicester United Kingdom in 2005. She engages with built heritage and cultural landscape issues notably those of the Indian Subcontinent's legacy of Islamic and Colonial urbanism and has published widely. She has been a Summer Fellow at Dumbarton Oaks Research Library and Collections, Harvard University, USA in the Garden and Landscape Studies programme in 2011 and also a University Grants Commission Associate at the Indian Institute of Advanced Study, Shimla, Himachal Pradesh, India from 2012-2014.
ABSTRACT
Among the cultural impacts of colonisation was the emergence of novel notions of urbanity as defined by the metropolitan ideal. As European urban institutions made their way to British controlled Indian Subcontinent, including Punjab, the meaning of leisure was redefined as a vital expression of colonial urbanity. Leisure was physically manifest in the colony via the metropolitan public park construct that went beyond catering to man's physical wellbeing to offer a breeding ground for cerebral leisure. Indeed, this imported public park model was regarded as an urban life civilizing instrument and went on to claim not only urban space in colonial Punjab's rapidly modernising cities in the late 19th and early 20th century, but also occupied the indigenous mindscape as a paradigm of modernity.
Public parks were laid out in the major cities of Punjab with Lahore's Lawrence Garden, Delhi's Queen's Gardens and Amritsar's Company Bagh, epitomising the urban ideal. They offered a wellspring of cultural encounters between the indigenous and the imported via the designed landscape. While the Lahore garden was created as a new venture, those at Delhi and Amritsar were remodelled versions of pre- existing Mughal and Sikh Baghs (gardens) respectively. Both types, were typically perceived as a beacon of progress, with their medley of designed spaces, on the one hand, catering to leisure activities like walking, games and sports notably tennis and cricket. On the other, the parks satiated intellectual curiosity of their users through provision of spaces like a library, botanical gardens and menagerie, the latter two particularly contributing in promotion of a scientic temper in their users. Even as this new landscape catered to the urban elite, both European and indigenous, it also engaged with the masses to whom it denied entry, by casting a mantle of modernity over cities across the state that came to regard the Lahore, Delhi and Amritsar parks as archetypes. Punjab's colonial public parks continue to survive to this day. Their worth as agents of cultural transformation is highly undermined and their physical fabric is a victim of apathy and neglect. It is asserted that public parks also be regarded as a cultural resource within the large corpus of the state's colonial legacy, so that they can once again contribute meaningfully in shaping urbanity in cities of contemporary Punjab.
KEY WORDS:
Leisure, Modernity, Public Park, Urbanity
---