Sushama Dhepe and Archana Gaikwad
Tekton
Volume 8, Issue 1, March 2021
pp. 30 – 45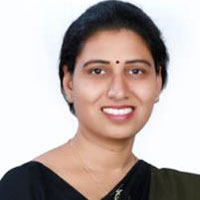 Sushama S. Dhepe is an Architect and Valuer. Presently working as an Associate Professor at Bharati Vidyapeeth Deemed to be University, College of Architecture, and Pune and member of Board of studies in Architecture. She obtained her Ph.D. from Rashtrsant Tukadoji Maharaj Nagpur University in August 2021. She has done post-graduation in 'Architecture Education' form Nagpur University and graduated from Shivaji University, Kolhapur in 1999.
Archana Gaikwad is an architect and environmental planner. She graduated from Shivaji University, Kolhapur and completed post graduate studies from CEPT, Ahmedabad. She is Professor at B.V.D.U's College of Architecture, Pune. Presently, she is heading Master's Course in Sustainable Architecture and chairperson at board of studies in Architecture. Her research interest is in the field of environment-behavior.
ABSTRACT
Indian education system is changing its focus from 'teaching 'to 'learning'. Keeping the pace with current happenings in the field of architecture, it is imperative to shift from traditional education systems to 'Outcome Based Education' (OBE), which includes Program Outcomes (PO), Programme Specific outcome and Course Outcomes (CO). Curriculum includes syllabus, which is a hidden contract between the learners and teachers. It sends a message to the learner regarding significant learning of the programme. Outcome based curriculum design has been adopted in education systems around the world. This paper presents a conceptual framework for designing outcome-based curriculum for Architectural Education using Bloom's Taxonomy within the guidelines set by governing bodies and drawing on examples from India. Particularly it demonstrates how Bloom's perspective can be used to analyse curriculum and courses set by council of Architecture (COA). Focusing on learners and the process of learning, it suggests the key components of curriculum design that incorporates learning outcomes.
KEY WORDS:
Curriculum, Bloom's Taxonomies, Outcome-Based Education, Learning Outcome, Architectural Education
---